Shake Shack – (Airside) Gatwick Airport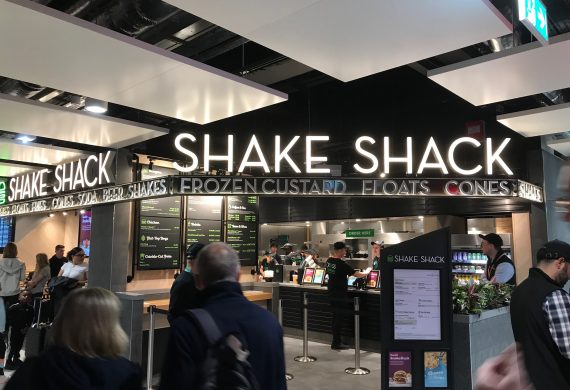 Shake Shack – (Airside) Gatwick Airport
Another exciting new restaurant completed by DSP over a 13-week programme to create this unique burger themed restaurant for the traveling public at Gatwick airport.
In 2001, Shake Shack sprouted from a hot dog cart in Madison Square Park in Manhattan to support the Madison Square Park Conservancy's first art installation. After three summers of Shack fans lining up daily, a permanent kiosk opened in the park: Shake Shack was truly born as a modern day "roadside" burger stand serving up the most delicious burgers, hot dogs, frozen custard, shakes, beer, wine and more.
In 2013, Shake Shack landed in London and opened in iconic Covent Garden. Since crossing the pond, Shake Shack has stayed true to its NYC roots while delighting UK Shack fans by serving up the classics made from simple, high quality ingredients.
The rest, as they say, is burger history.
Client: TRG Concessions
Duration: 13 -Week Fit Out From Shell
Scope: Full Electrical Inc Full Design Service, Lighting & Power Installations:
Pic 1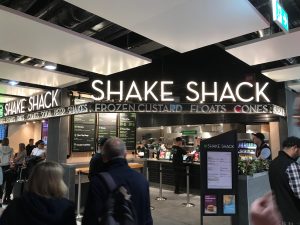 Pic 2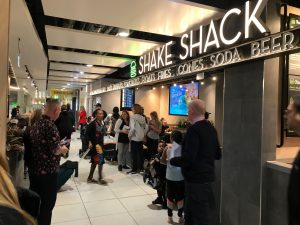 Pic 3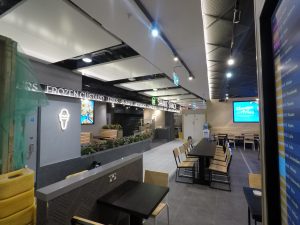 Pic 4