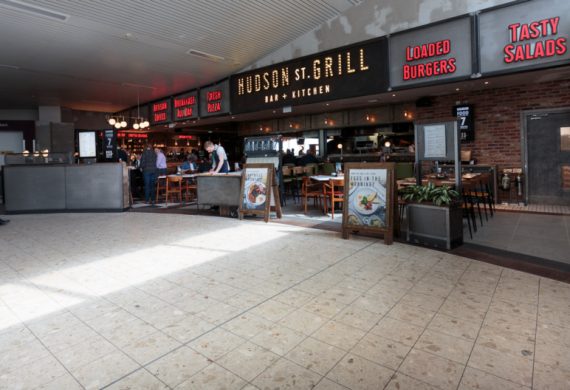 Hudson St Grill
DSP completed the 17-week fit out for the new Hudson St Grill in Edinburgh Airport, the works were a full Installation fit out from a landlords shell working alongside the design team to create this authentic styled venue for the passengers.
INSPIRED by New York's Meatpacking District, the all-new Hudson St. Grill at Edinburgh International Airport hits you right between the eyes with its Big Apple-sized presence.
At a whopping 400 square metres, this "neighbourhood" at the eastern end of the terminal building is a show-stopping diner that entices customers with its vivid appeal and transatlantic menu.
It prides itself on providing a 24-hour buzz and will offer breakfast comfort food such as corned beef hash, American pancakes and full cooked Scottish breakfast.
For dinner, the grill-inspired menu includes steaks, burgers and ribs, alongside pizzas, salads, pasta, Reuben sandwiches, fish and chips and vegetarian and vegan options, plus a dedicated children's menu.
Well done to all involved in this project!!
Client: TRG Concessions
Duration: 17 -Week Fit Out From Shell
Scope: Full Electrical / Fire Alarm / Lighting / Power / Data / Music – Installations:
Pic 1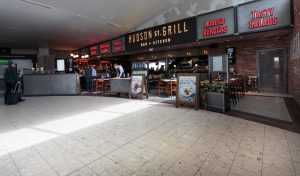 Pic 2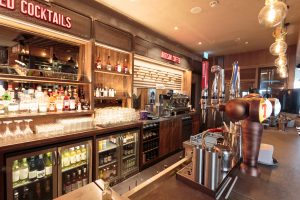 Pic 3
Pic 4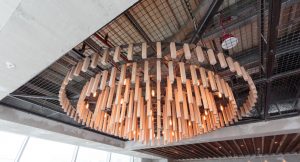 Pic 5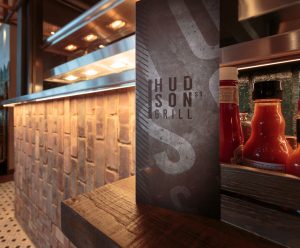 Pic 6