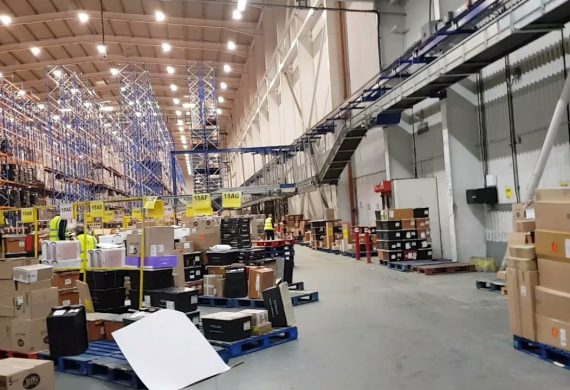 Distribution Centre
Keeping Up With Compliance!
DSP were appointed for our long-standing client to undertake a full "Electrical Conditions Report" of their national distribution centre. Works were undertaken in this busy fully occupied space over a 4-week programme. Our teams worked with all managers / staff to ensure the works were undertaken in a safe proficient manner, using barrier systems where required to close of areas where MEWPS were operating. On completion a full EICR report was provided, along with a pictured site audit to accompany the report, all of which was uploaded to our client portal on our website.
In addition to the above, DSP were appointed to replace all the emergency lights across the distribution centre to new LED types, and supplemented where required, again this work needed close co-ordination with teams on the ground as we are operating MEWPS at 15M high around the distribution centre. On completion, we provided a fully numbered emergency lighting logbook and A1 as fitted drawing for the site.