Covid-19 Thermal FR Access Control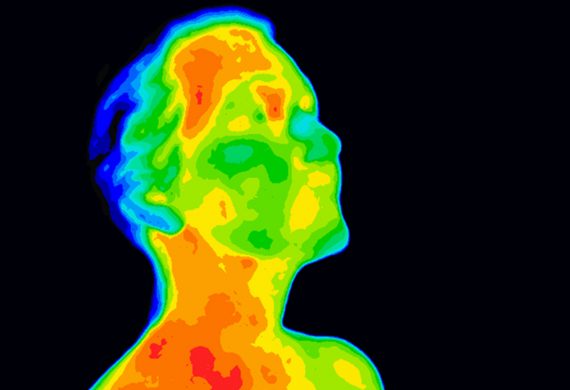 Covid-19 Thermal FR Access Control
Dahua Thermal FR Access Control Solution helping to Support Epidemic Prevention and Control.
DSP will begin the nationwide rollout of the Dahua thermal access control solution to major hospitality, retail, commercial clients across the UK to help them to return there businesses to the best possible position. Dahua has been an early participant in the epidemic prevention and control in Asia, joining the global efforts in combating COVID-19. Since sending its first batch of thermal cameras to the hardest-hit area Wuhan on January 24th 2020, Dahua's thermal solutions have been deployed in thousands of sites around the world, including transportation hubs, commercial complexes, cities, offices and financial institutions.
The Technology
Designed to help manage access through contactless access control Facial Recognition (FR) technology with the added feature of accurately monitoring human body temperature using thermal camera.
The Dahua Temperature Solution measures the body temperature using a non-contact precision thermal camera, with an accuracy of ±0.3°C and a measurement rate of up to 3 people per second, the system can handle high flow rates of people through your access controlled areas.
Compared to the traditional methods of on-site body temperature measurement, using a Dahua Thermal Solution can significantly improve speed and accuracy, and at the same time, help reduce cross-infection by using non-contact technologies.
Performance
2.5D curved screen
7 Inch LCD display with resolution of 1024×600
2 MP CMOS, WDR
Auto fill light reduces light pollution
Capacity 100,000 users, 100,000 face images, 100,000 cards, 100,000 password, 50 administrators, and 300,000 transactions
Support face, IC card, password unlock
With face detection box; the largest face amongst faces that appear at the same time is recognized first
Face recognition distance: 0.3 m–2.0 m; human height: 0.9m – 2.4m (lens-ground distance: 1.4m)
With face recognition algorithm, the access controller can recognize more than 360 positions on human face
Face recognition speed: 0.2 s per face
Support liveness detection
Accurate recognition in backlight and front light
Various unlock status display modes protect user privacy
Support enabling/disabling the temperature monitoring mode
Temperature monitoring range is 30°C to 50°C
Temperature monitoring distance range is 0.3m – 0.8m
Temperature monitoring accuracy is ±0.3°C
Report temperature anomaly alarm
Support mask detection, report alarm of abnormal events without wearing a mask
Support duress alarm, tamper alarm, intrusion alarm, door contact timeout alarm
Support general users, patrol users, VIP users, guest users, and special users

Temperature Access Terminal

DHI-ASI7213X-T1
Pedestal Option

DHI-ASI7223X-A-T1

Standing Mount

ASF172X-T1
Application
FR is integrated with body temperature monitoring, no additonal staff required.
Non-contact access to reduce cross-infecton.
Large storage of face images and temperature informaton for easy back-tracking.
Fast access to prevent congeston.
Includes Face Mask wearing detection